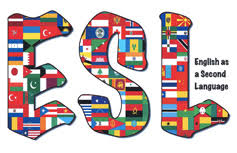 Do you want to improve your English? We can help!
When you join us as a student in an ESL class at Tri-County OIC, you will get lots of practice and improve understanding, speaking, reading and writing in English. You will also learn about American culture and your community. Your teacher will help you with your personal or work goals. You will meet new friends and have a lot of fun while learning!
We have three levels of classes. After you register, we will give you an English test to help us decide what level is best for you. Most of our classes are in-person again, but you might be able to take an online class using Zoom if necessary.
Some of these classes can also lead to a job in cooking and food service. We will provide free training with a professional chef after you spend some time improving your English. But you don't have to be interested in food service to join the ESL classes. 
Learn more by looking at the ESL class schedule at https://tricountyoic.org/class-schedule/ and then register at tricountyoic.org/register. We will send you more information by email or text message.