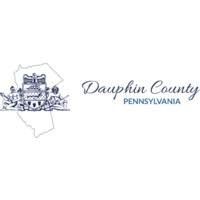 Dauphin County Systems of Care — a collaborative strength-based practice adopted by Dauphin County's Commissioners Jeff Haste, Mike Pries and George P. Hartwick, III; judges; and administrators — seeks to connect families; community- and faith-based organizations; county, state and city government agencies; businesses; employers; colleges; school districts; police departments; and other programs in the process of improving outcomes and creating solutions.
One such collaborative effort is the ANNUAL Job and Resource Fair for YOUTH and Adults. This "9th Annual One-Stop Shop" connects youth, adults, and families with an array of opportunities in our region.
This year, in addition to providing the adults and youth with an array of job & resource opportunities, we plan to provide them with job readiness training on things like how to write your resume and how to dress and present yourself for the many jobs and resources offered.
We invite you and your organization to join us for this event on Saturday, March 28th, 2020 11 a.m. –3p.m., at Harrisburg Mall, located at 3501 Paxton Street.  Last year's event connected more than 300 families, youth and adults to over 50 employers, careers, educational, recreational opportunities, and programs that assisted with barriers to employment.