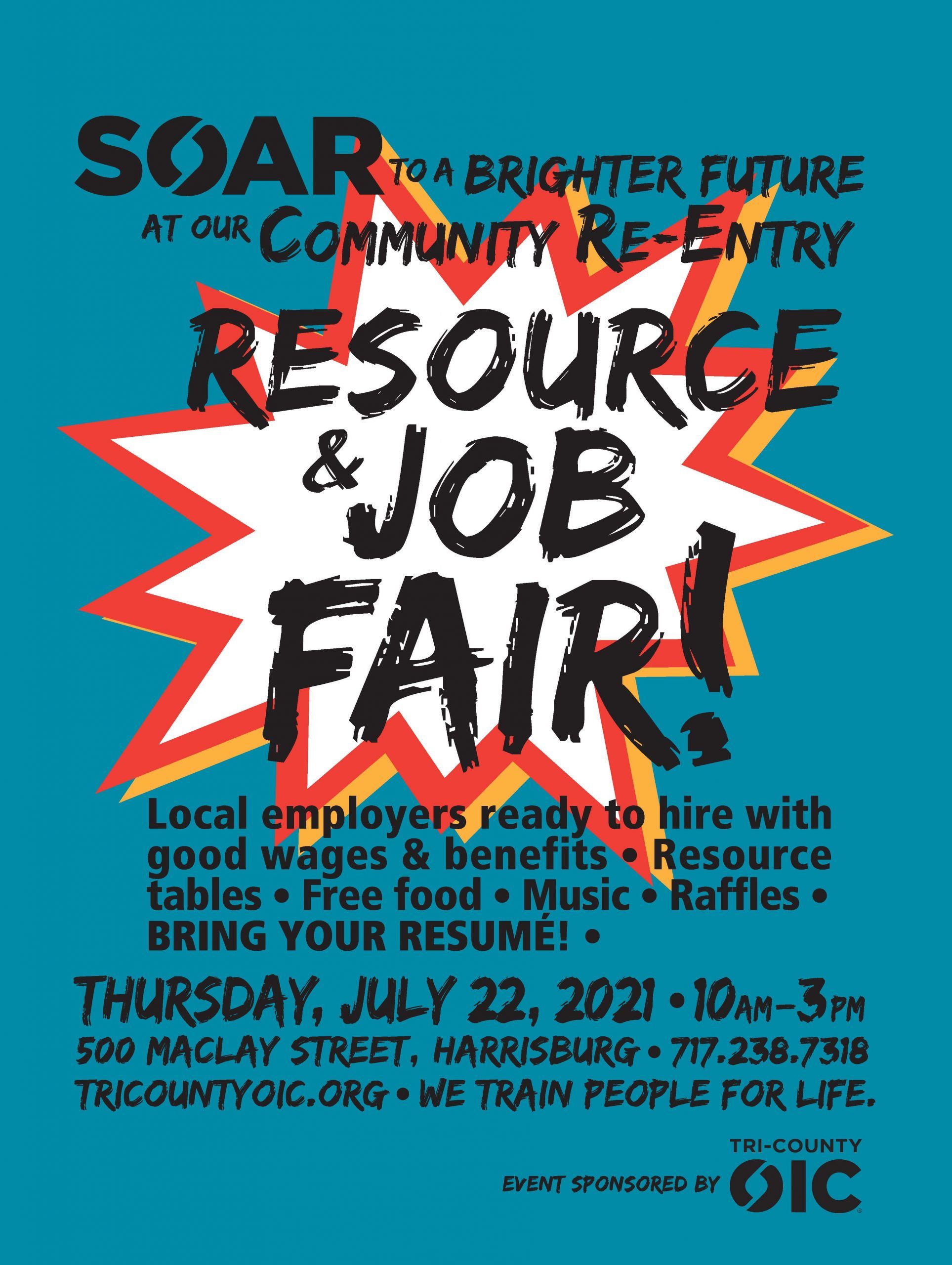 OIC COMMUNITY CAREER FAIR
Date: Thursday, JULY 22, 2021
Time: 10:00 a.m. – 3:00 p.m.
Where: 500 Maclay St. Harrisburg, PA 17110
Cost: FREE
Tri County OIC is committed to helping diversity-minded employers identify and hire the most qualified candidates, regardless of their race, ethnicity, and religion. As the workforce is becoming increasingly global and diverse, we are using technology to connect candidates to great organizations and important work.
HIRING EVENT INFORMATION:
Looking for work? Looking to hire?
Looking for a new job, register today and access the company list and available jobs. The day of the event job seekers will have the opportunity to connect with hiring managers and recruiters. Cut through the endless resume submissions and the drawn-out waiting periods by bringing top employers, franchisors, and educational institutions directly to you.
Our goal is to give employers and prospective employees throughout the region a chance to meet, discuss job opportunities and find employment.  Job seekers are encouraged to attend and there is no cost in doing so.  We are currently recruiting dozens of employers from various fields to exhibit at this hiring event.  Are you an employer looking to hire, register above.  If you are a job-seeker and are interested in attending, please consider filling out the OPTIONAL registration, however walk-ins are always welcome.
This Career Fair will allow you to discover who is hiring and what they are looking for. Sending your resume every day and not getting a response can be very tiresome. Dress professional and give your best first impression at this career fair. You could be the next Best Hire.
For more information contact:

Christina Johnson
SOAR Program Manager
717.238.7318 x 133
cjohnson@tricountyoic.org
w/ Christina Johnson and Alexis Vang